Hello everyone and happy Sunday! 😀

How are you all doing? Personally, I'm kind of sad because Halloween season is gone. BUT also happy because it's now time for Christmas!
(Look, I know it's only November but everyone knows Christmas time begins right after Halloween. IT'S A KNOWN FACT.)
Anyway, as you probably know, or might have seen in passing, back in September I had this loony idea of participating in the O.W.L.s Readathon hosted by G.
Things went super well, I sat all my O.W.L.s with flying colours, and actually ended up reading quite a few nice books! I also made some amazing friends ❤ But more on that later.
Now, as promised (and because I'm on a masochistic spiral apparently) I decided I would go ahead and do part 2: the N.E.W.T.s Readathon!
I'm not going to go into a lot of detail but do give G's video a watch if you'd like to know more:
Thankfully, I won't be alone in this quest as, again, these three lovely ladies have decided to take the pledge with me and continue on with this madness:
Steph @ Steph Loves
Lily @ Sprinkles of Dreams
Melissa @ Reading with Moose
Thank you sooooo much girls ❤ Without you I would probably never have made it to the end of the O.W.L.s. I'm so glad to have all of you for round 2 and I can't wait to fire up our boards with anxiety-ridden glee 😀
Soooo this will be my TBR for this month: (click for full size)
After giving it a brief read through, you might have come to the same conclusion as I had back on a dark, stormy night: I will roughly be reading one book per day until the very end of November.
Yes, that's right: ONE BOOK PER DAY.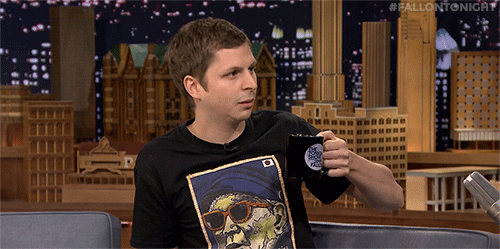 You know what, that's not an accurate description of what happened. HERE'S what actually happened:
After recovering from my mini mental breakdown, I took a deep breath and talked myself into seeing this as an opportunity to once again face life's challenges and see where they led me.
(So progressively chill of me)
Now, I've chosen my books. I've raided the library. I've stocked up on my Kindle.
You will also notice that I have a lot of short stories, children's books and graphic novels in there. And that's because I am a strategist, people. I knew I needed some help getting through 36 FREAKING BOOKS IN 31 DAYS D: There was no other (sane) way to do it.
And I'm actually quite pleased with my choices, to be honest. I think they'll be… Fun.
Anyway, I'll try and keep you posted about my progress! I don't know how often that'll be – all I know is that I'll make sure to signal you I'm alive under my pile of books in some way.
For now…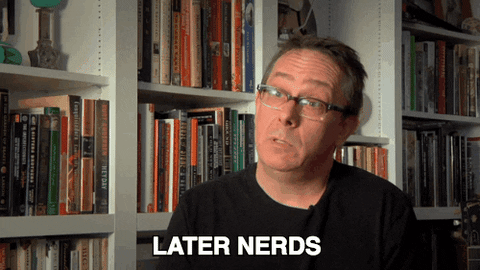 Thanks so much for reading and until next time!
---
Are you participating in any Readathons?
How many books do you usually read per month?
Have you read or do you plan to read any of these books?
Let me know in the comments below! 🙂